do you ever have this happen where you see something and it just
brings back a specific memory? ? ?
yikes, I have been so busy with school preparing for this online
common core testing and all...it's a busy time of the year...
today as I drove home the ice cream man crossed my path~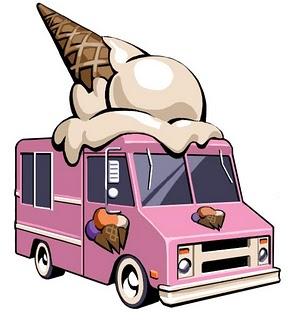 of course I slowed down....because out came running
two kids sans shoes running like gazelles...screaming
the scene took me back to summer way-back-when..
running on the hot pavement, screaming, quarters jingling....
the image is as clear as yesterday
awe, love those memories
{I'm pretty sure that was also the "summer of my first cavity"}
{and the summer my mom asked us how the whole quarter jar disappeared? sorry mom}